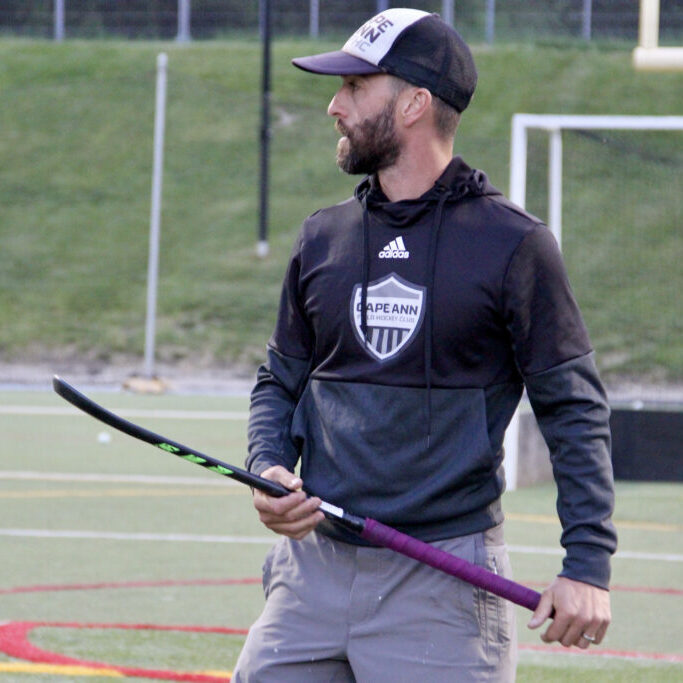 Coach Pothier has been the director of Cape Ann FHC for 12 years, before that he was a head coach for the club for 6 years. Chris' playing career includes 3 years in the US JR & SR men's outdoor & indoor program where he recently returned from the 2023 Men's Indoor World Cup in South Africa, finishing a remarkable 4th place in the world.  He is the former head coach for Worcester State University where he has seen a spike in the program's success since his debut, where his first season, finished 3-15 & in 2013, finished with a 12-8 record, a Little East Conference tournament appearance, the program's first ever ECAC tournament win. Chris is going into his 3rd season as the Technical Director of WPI in Worcester MA.
Chris was also the assistant coach, team manager & video analysis for our US Field Hockey's Men's National Program from 2014-2017. During his time with the Men's National team in 2017, the team earned a program's first double bronze medal in both the Hockey World League Round 2 in Trinidad & Tobago and also at the 2017 Pan American Cup in Lancaster PA.
A graduate of the University of Southern Maine, with a bachelors in science in Exercise Science, coach Pothier looks to create a professional life-long club for both girls & boys.
Contact: cpothier@capeannfhc.com